The Powerful Art of Chainsaw Carving
|
home


Custom Business Signs

Below- want something cheerful for Dog Lovers, breeders or vets. Express

your ideas and it can be made.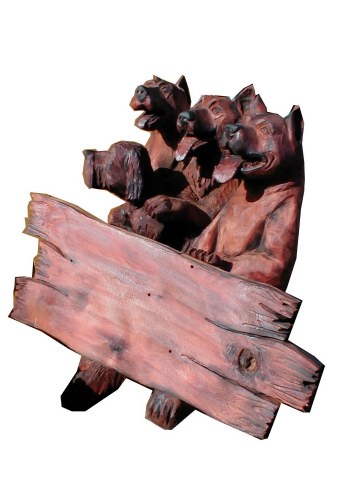 My e-mail is: http://powerful-art@lycos.com
Below-- is construction of a new sign

In the Past, ideas for signs were sketched out on a piece of paper, and then

made after getting an OK, but now not only can I give you a close idea of what your

sign will look like when finished, but also what it will look like where it is going to be

placed or constructed. This is a big advantage if you are counting on it to project

your business in a theme that will stand out from all others. This helps you to be

sure before you commit.

First is the site where the new sign

is going to be placed. (below)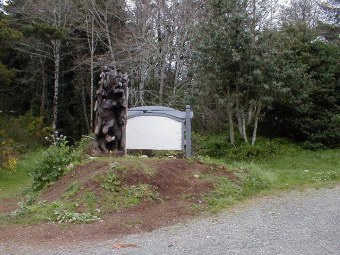 Below is a computerized image of a sign for a customer

according to their ideas and my interpretation.

It was placed on site so we might get an idea of what

the actual sign may look like before construction.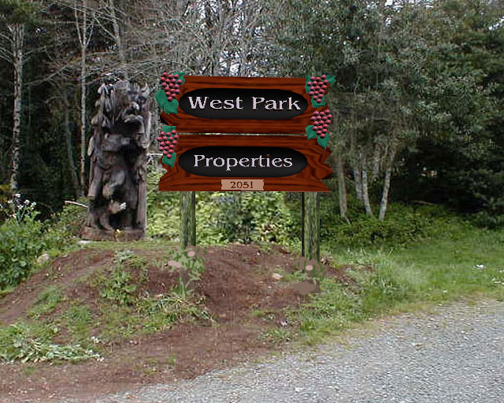 First it was decided to move the bears to make more

room for the new sign.

Second the actual carving of the outside edges was liked

so much that it was decided not to cover then, but to put

the grapes on top and bottom.

Third-The sign was placed higher to allow for landscaping,

look below and see the final product below.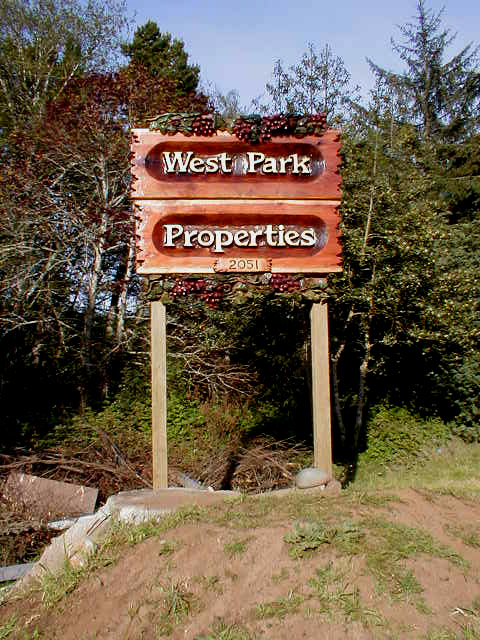 My e-mail is: http://powerful-art@lycos.com
Thankyou, come again. Check out the rest of the site if you have time or bookmark and return again.