The Powerful Art of Chainsaw Carving
|
home




Business, Home and Garden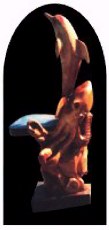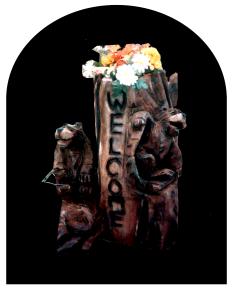 For any special idea of something you are looking for, you can get in contact with me thru e-mail.
Place an order through e-mail, see your carving before it is shipped, if it is approved, it will be shipped
right away and you get the exact same carving as in the photo's that I e-mail you for approval.
Custom orders are for the asking, pricing is applied by the degree of quality in the work. A deposit is required before beginning and photo's for your satisfaction will be sent to you for your approval before final payment and shipping. This process guarentees your complete satisfaction.
E-Mail is : http://powerful-art@lycos.com Rob Pierce
Thankyou, come again. Check out the rest of the site if you have time or bookmark and return again.